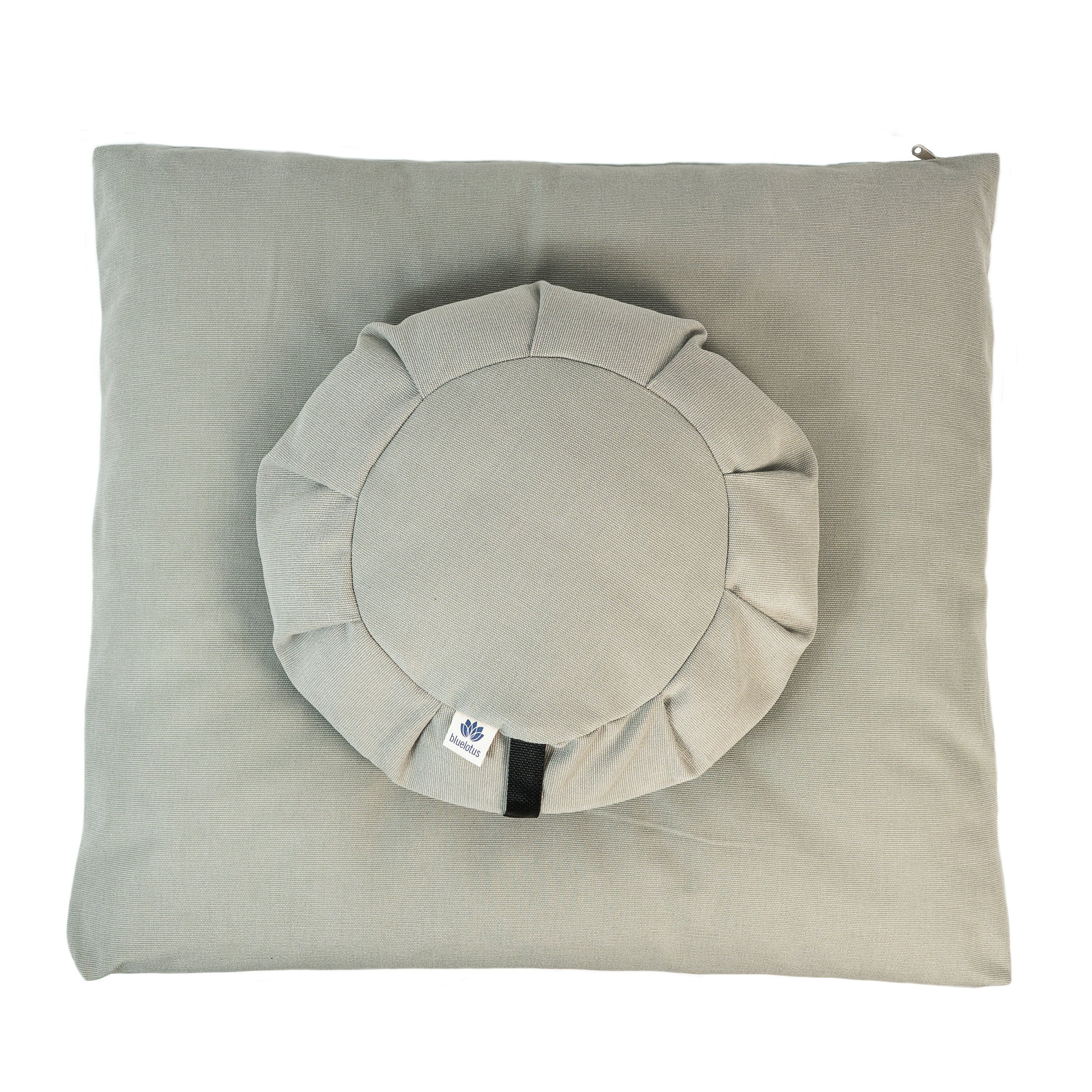 AVAILABILITY                               

Ships in 24-48 hours.
Zafu & Zabuton Meditation Set

Save $15 when you purchase the set
Sage Green cotton canvas casing
Meditation enhances a positive attitude towards self. Our meditation cushion set includes a crescent meditation cushion and a zabuton.
The traditional Zafu is a steadfast timeless design. It is round with pleated sides and filled with Organic Buckwheat Hulls. Carrying handle for easy transportation. The fabric is a all natural brushed canvas.
Zabutons are floor sitting cushions designed to go underneath meditation cushions. They protect ankles, feet and knees from hard surfaces and cold floors. Made with all natural cotton batting and encased in a durable canvas with a separate removable / washable cover. Our premium cotton batting will offer years of comfortable support for your meditation practice.

Product Materials: 10oz natural cotton canvas, organic buckwheat hulls, natural cotton.
Zafu Dimensions : 16" circle 5" tall 
Zabuton Dimensions : 27" x 30" x 2" tall 

cylinder-pillow-cover
extra-buckwheat-hulls,extra-millet-hulls,cylinder-pillow-cover